Product Description
Classic Crosswords Puzzles for  Seniors .
100 Never-before-published puzzles .
Premium Matte Color Cover .
200 Pages

 

.
Include Puzzles and solution in different page for each puzzle .
Challenge puzzles for Teens , Adults and seniors .
Suitable for Most Levels: Medium to Hard Difficulty
Large-print puzzles that are easy to read
Both the puzzle clues and puzzle grids are enlarged for ease of reading and writing, and each puzzle set is on facing pages.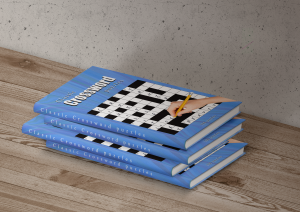 By : Hussain Barakat .